WELCOME TO HEKA INTERACTIVE
Established in October of 2000 Heka Interactive has been combining the latest technologies and design media to produce the most memorable pieces of work for our clients. We are pleased to provide a full selection of products for your business needs.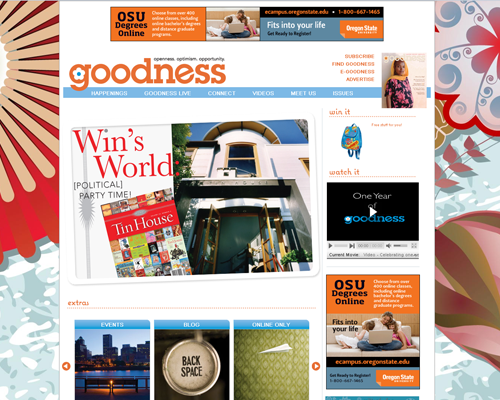 FEATURED PROJECTS
04.01.10 – Goodness Portland

Goodness Portland wanted a website that enabled them to easily archive their current and online-only articles. Heka Interactive used WordPress as a Content Management System (CMS) to develop a dynamic website.